Ready to rule at referrals? Press play for help with prospecting, preparation and positioning
Join Loan Officer Hub editor Liz Keuler in a conversation with Ron Vaimberg about connecting with referral partners. Ron is a widely recognized coach and trainer for mortgage professionals, including many top producing loan officers.
In a recent interview with MBA Newslink, Ron shared some tips about relationship building. In this conversation, he builds off those insights to share:
Why loan officers need to talk less and listen more
Key questions to ask real estate agents
How to position yourself with CPAs
How to play to your own strengths and communication style
The importance of continuous prospecting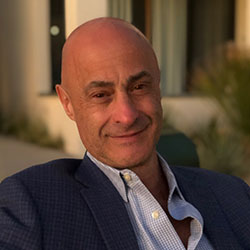 Ron Vaimberg, high performance mortgage and real estate coach and trainer
Ron Vaimberg is a renowned mortgage and real estate figure, widely recognized as one of the most sought-after trainers and personal success coaches. With an impressive track record and a wealth of experience, he has become the driving force behind the success of numerous top-producing loan officers, real estate professionals, and account executives nationwide.
Ron's engaging coaching style and ability to simplify complex sales concepts make him the mentor to many top mortgage and real estate professionals nationally and internationally.
Subscribe to Loan Officer Hub
Never miss a key insight, tool or strategy! Loan Officer Hub is here to help you succeed in the mortgage industry. Subscribe to our email newsletter to be notified when we drop the latest content from industry experts.