Press play to get insights on the next generation of homebuyers
Join Loan Officer Hub editor Liz Keuler in a conversation with Gen Z guru Ally Carty, a national account executive for ActiveComply. As a rare Gen Z mortgage industry professional, Ally has been conducting informal surveys and interviews with her Gen Z peers about their attitudes toward homeownership and the mortgage process. In this video, she shares the insights she's gleaned, along with advice for loan officers on:
How to talk about interest rates with potential Gen Z homebuyers (hint: current interest rates are less scary for Gen Z than you might think!)
Where to connect with Gen Z on social media
The importance of authenticity in building your brand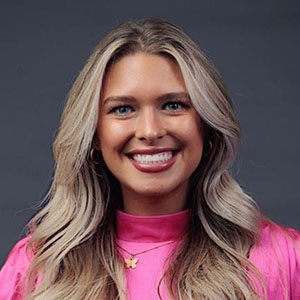 Ally Carty, National Account Executive, ActiveComply
Ally Carty, a 24-year-old "Gen Z Guru," has felt inspired through her career with ActiveComply to bring light to the power of social media and how to connect with prospective Gen Z homebuyers in her life.
Passionate about empowering Gen Z individuals to make informed decisions when it comes to purchasing their first homes, Ally brings a fresh perspective to the real estate finance industry. By collaborating closely with loan officers and sharing her findings, she helps them refine their strategies, develop personalized approaches, and ultimately build stronger relationships with Gen Z homebuyers. Ally's goal is to help shape the future of homebuying, ensuring that both loan officers and Gen Z individuals can thrive in an ever-evolving market. Follow Ally on Instagram: @allycartymortgage
More Gen Z and social media resources
Subscribe to Loan Officer Hub
Never miss a key insight, tool or strategy! Loan Officer Hub is here to help you succeed in the mortgage industry. Subscribe to our email newsletter to be notified when we drop the latest content from industry experts.