Help your borrowers master the credit score fundamentals
An individual's credit score can impact many areas of life, particularly when it comes to homeownership. However, many borrowers fail to understand how it's calculated and how it can improve. Consider these facts:
38% of adults aged 18-24 say they never check their credit score.1
Only 33% viewed their credit score in the past year.2
Yet, 1 in 5 people have mistakes on their credit report.3
The good news is, when there are mistakes, 79% of folks are successful in having disputed errors removed from their credit report.4
An educational tool for your borrowers and real estate partners: Use the insights in this infographic to help your borrowers understand the meaning behind the numbers, how their credit scores measure up and what they can do to make the grade.
1TransUnion sponsored report; 2lendingtree.com; 3creditcards.com; 4credit.com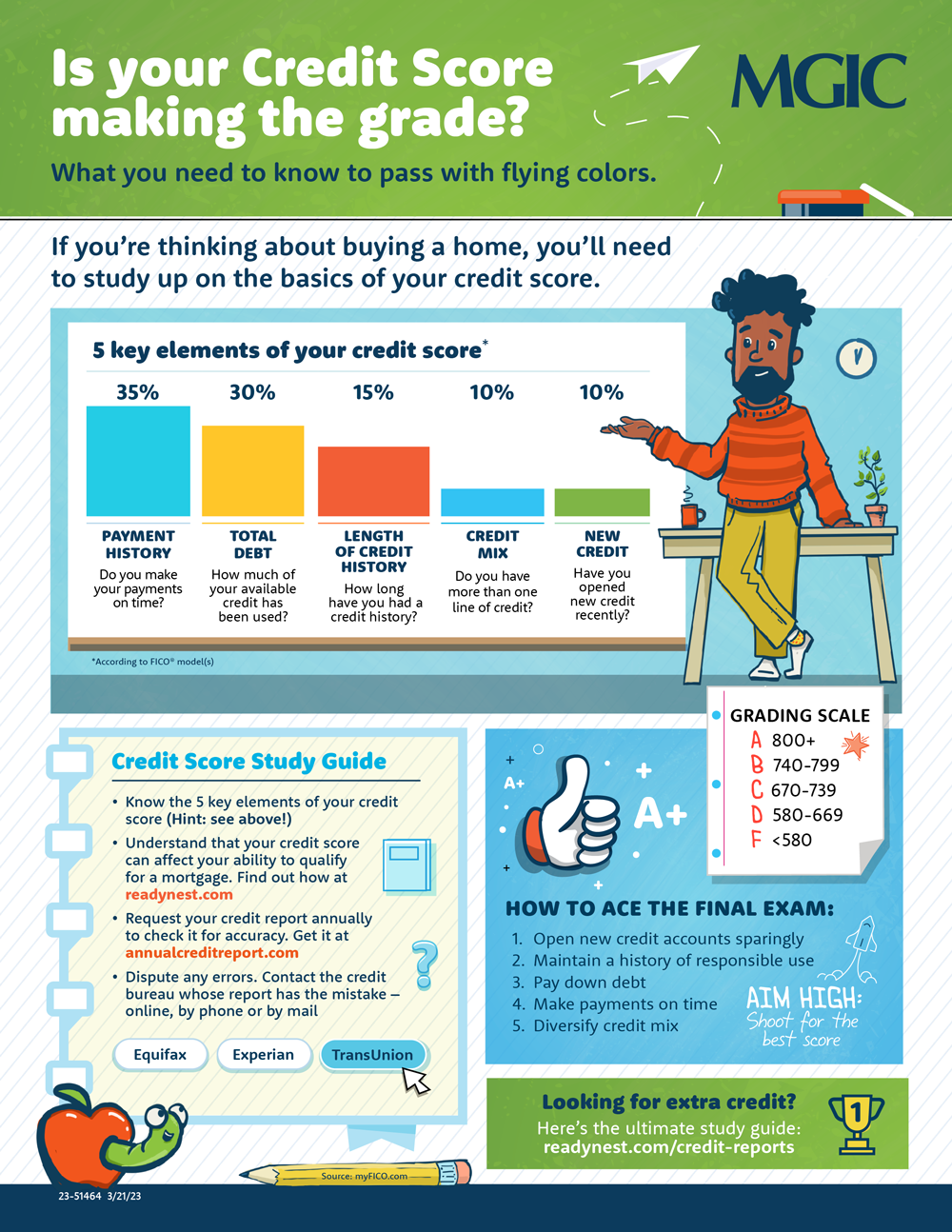 Subscribe to Loan Officer Hub
Never miss a key insight, tool or strategy! Loan Officer Hub is here to help you succeed in the mortgage industry. Subscribe to our email newsletter to be notified when we drop the latest content from industry experts.