More Latinos than ever are ready to become homeowners.
Hispanic homeownership rates have increased for 8 consecutive years. And by 2025, 50% of all new homeowners will be Latinos. If you aren't marketing to this rapidly growing homebuying demographic, you're missing out on a huge opportunity to expand your reach and grow your business.
Consider the size of this origination opportunity:
Latinos will account for 70% of homeownership growth over the next 20 years
7.9 million Latinos under the age of 45 are mortgage-ready
Latinos added 628,000 new households in 2022
Meet the unique needs of Hispanic homebuyers: Understanding traits and trends of Hispanic homebuyers is key to building stronger connections. Use the insights in this infographic to help you build trust with this growing force in the housing market.
SOURCE: NAHREP's 2022 State of Hispanic Homeownership Report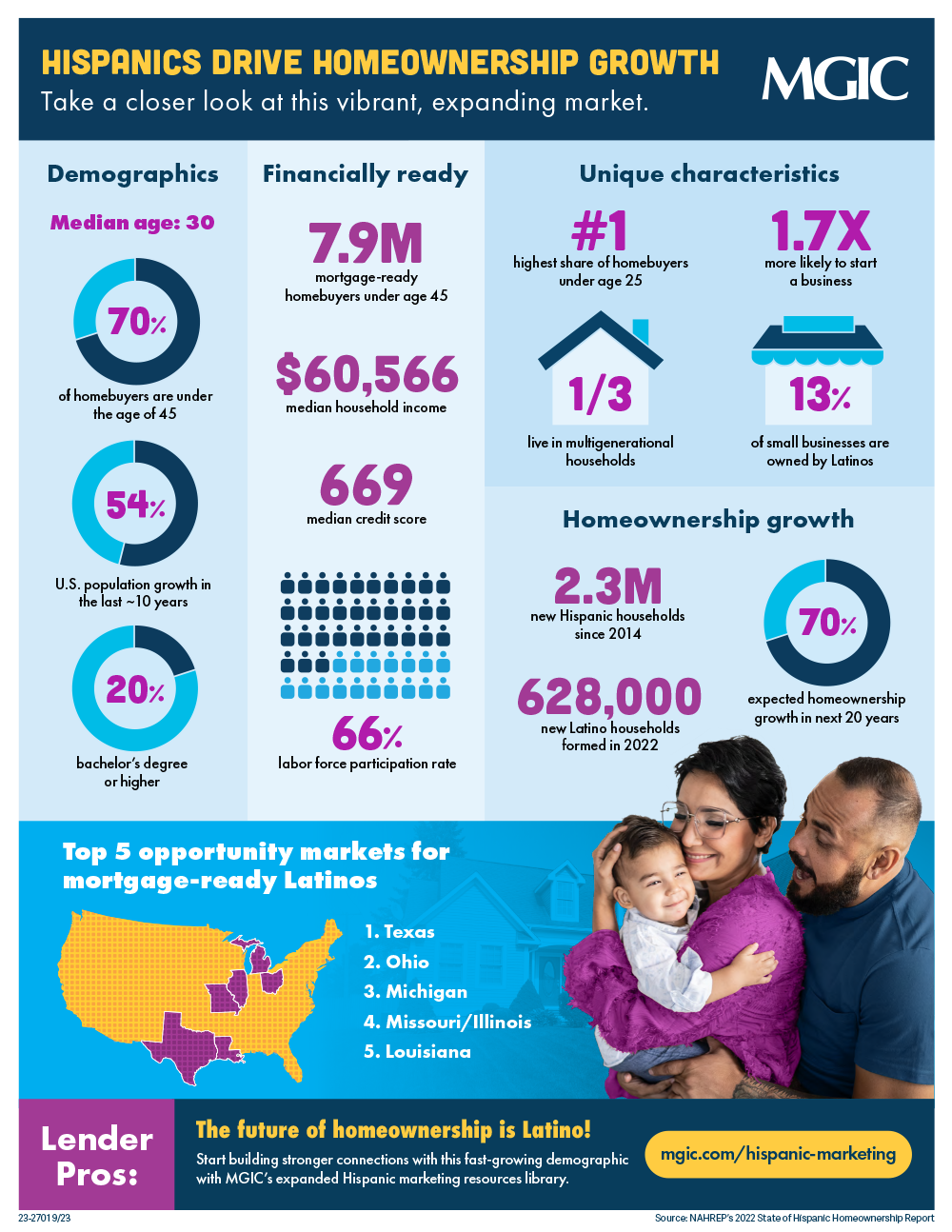 Subscribe to Loan Officer Hub
Never miss a key insight, tool or strategy! Loan Officer Hub is here to help you succeed in the mortgage industry. Subscribe to our email newsletter to be notified when we drop the latest content from industry experts.