An unscripted way to connect with your network
According to Facebook, Facebook Live videos are watched 3 times longer than regular videos, and people comment 10 times more on Facebook Live videos than on regular videos. Social media is about being authentic and real with your audience, and Facebook Live videos are a great way to accomplish that. By their nature they inspire viewers to take action and engage. This mortgage infographic highlights 4 ways you can leverage Facebook Live for business.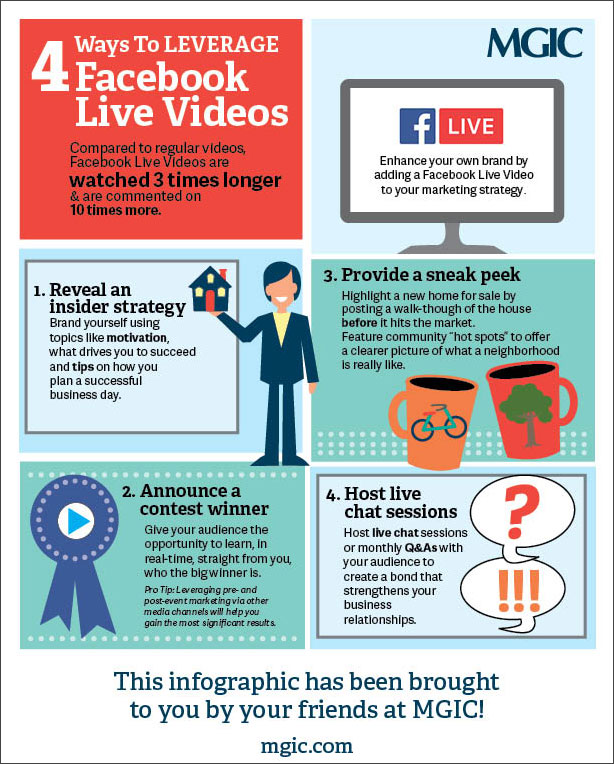 Subscribe to Loan Officer Hub
Never miss a key insight, tool or strategy! Loan Officer Hub is here to help you succeed in the mortgage industry. Subscribe to our email newsletter to be notified when we drop the latest content from industry experts.