Insights into a key demographic
The first-time homebuyer has always a popular topic among mortgage and real estate professionals. Some statistics seem to stay the same with first-time homebuyers, while other facts about this demographic change year to year. Check out the most recent facts about this valuable demographic in our mortgage infographic, 15 Things You Should Know About First-time Homebuyers.
Are you a mortgage professional and interested in co-branding this mortgage infographic? No problem; you may place a co-branded material request at anytime.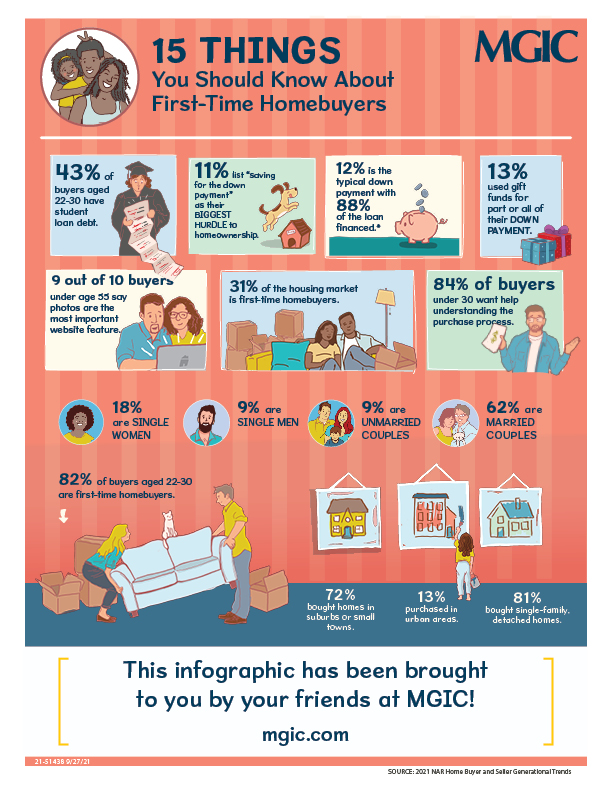 Subscribe to Loan Officer Hub
Never miss a key insight, tool or strategy! Loan Officer Hub is here to help you succeed in the mortgage industry. Subscribe to our email newsletter to be notified when we drop the latest content from industry experts.