What makes Paul Volpe a leader in his community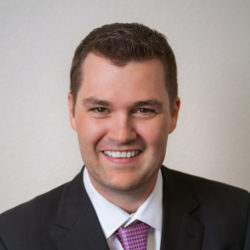 When Paul Volpe joined NOVA Home Loans 20 years ago at his brother Jon's urging, he became part of a highly successful privately owned mortgage company with a deep commitment to the community. While leading a top producing team, Paul has continued and strengthened that commitment, giving time and resources to local organizations that improve the lives of children, veterans, and their families. A culture of giving is literally built into the business model: for every loan file, Paul and his team donate $20 to the Boys and Girls Club. In 2020 alone, those donations added up to $47,000 just from Paul's team alone. "The Boys and Girls Club was a big part of my brother's life growing up," Paul explains, "We want to pay it forward to help other kids find a safe space." Sports was also a big part of Paul and Jon's childhood, and another way for Paul to give back now. "I don't think I've ever said no to a request from a youth sports team," he says. He supports athletics at his alma mater, the University of Arizona. He's a member of the Tucson Conquistadores, a group that supports youth athletic programs by hosting PGA events that raise funds. And NOVA Home Loans was a regional founder and sponsor of the Arizona Bowl, the only game in the series where 100% of the proceeds go to charity.
Paul honors his late father through his support of veterans and their families. He's an honorary member of the Davis-Monthan Air Force Base rescue group and a founding member of the of Tucson Beefsteak charity event, which raised over $400,000 in one night in 2020 for programs benefiting active military, veterans, and their families.
"We want to pay it forward to help other kids find a safe space."
Paul is married with 3 kids. Being a busy loan officer can mean long hours, but he makes sure to reserve family time and plan plenty of excursions. As Paul says: "We're a work-hard, play-hard kind of family!"
3 questions with Paul Volpe
What's the best advice you've received, and from whom?
"My dad taught me something really important: "Sacrifice now for later." Basically, he meant, the more you put in, the more you get back.
My own advice: Be humble and be honest. Our business is very fickle. You're only as good as the last transaction you close for someone. Have a good support group, as well: Surround yourself with like-minded people. I didn't get to where I am by myself, and my team is a huge part of my success."
How do you see the Loan Officer role evolving in the next 5 years?
"This last year during COVID, there's obviously a lot less face-to-face interaction with consumers. It's unfortunate because the personal connection is so important in our business. You have to be creative in how you build those relationships and trust with those clients. You have to find a way to keep in touch with them, whether it's through digital marketing, Zoom calls, anniversary follow-ups.
Before COVID, we met with 90% of our clients in our office – it was important to have that face-to-face connection and answer any questions. Now our interactions are more digital, which can be more efficient, but it can lead to cases where things are missed because we didn't have that chance to go over every page and answer questions.
We need to be able to adapt and know what the consumer is looking for. People expect an answer right away, but you need to prove the value that you bring beyond the instant answer."
If you weren't a loan officer, what job would you be doing?
"I originally wanted to be a veterinarian or a pilot. I was in the pre-vet program at the University of Arizona when my brother recruited me, but I changed my major after paying my way through college by working at NOVA Home Loans. My brother drove a Dodge Intrepid, which seemed very cool and convinced me that the mortgage business was the place to be!"
Subscribe to Loan Officer Hub
Never miss a key insight, tool or strategy! Loan Officer Hub is here to help you succeed in the mortgage industry. Subscribe to our email newsletter to be notified when we drop the latest content from industry experts.