Build relationships and cultivate leads through social media marketing
Social media is a widely accepted branding tool for loan officers (LOs), and it can also be a powerful way to connect with prospective clients and generate referrals. Whether you're just getting started or trying to boost your existing strategy, this handy infographic will help you create an engaging social media experience that speaks to your prospects.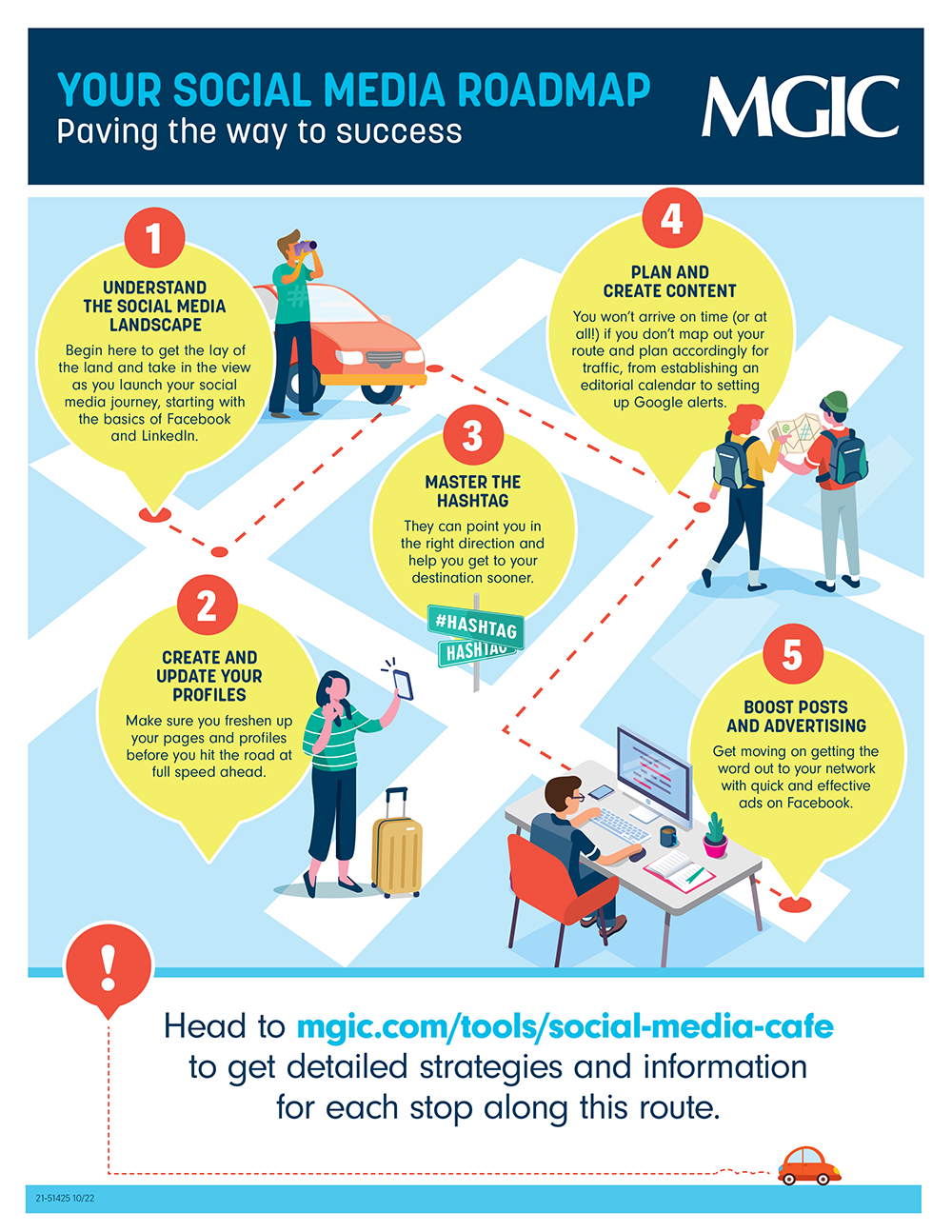 Subscribe to Loan Officer Hub
Never miss a key insight, tool or strategy! Loan Officer Hub is here to help you succeed in the mortgage industry. Subscribe to our email newsletter to be notified when we drop the latest content from industry experts.